Outdoor Ceremony Locations
A Picturesque Setting for Unforgettable Moments:
Step into a world of rustic elegance at the Carolina Barn, where nature's beauty meets timeless romance. Our indoor-outdoor wedding venue offers a rustic barn feel with a touch of Southern charm, providing the perfect backdrop for your special day.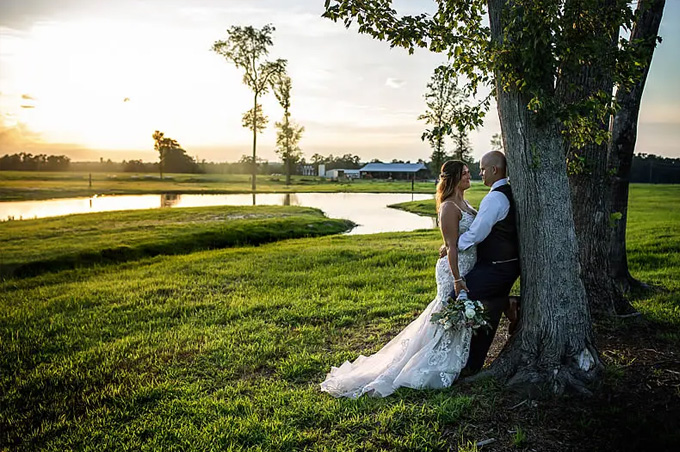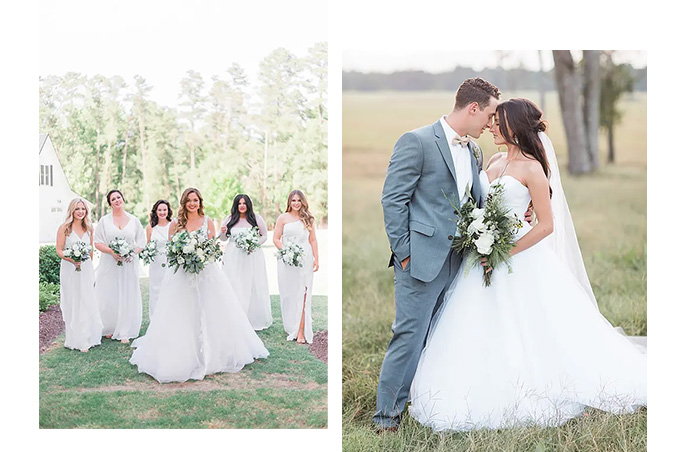 Outdoor Wedding Venues Near You:
Searching for outdoor wedding venues near you? Look no further! The Carolina Barn is conveniently located near Raleigh, NC, making it easily accessible for you and your guests.
Say "I do" surrounded by the breathtaking beauty of our intimate grove of pecan trees and lush natural surroundings.
A Dream Wedding Awaits:
Imagine exchanging your vows under the twinkling lights of the North Carolina sky or celebrating your 50th Golden Anniversary beneath a flowing white tent as the sun sets in the picturesque pasture behind you. At the Carolina Barn, we help bring your dream wedding to life.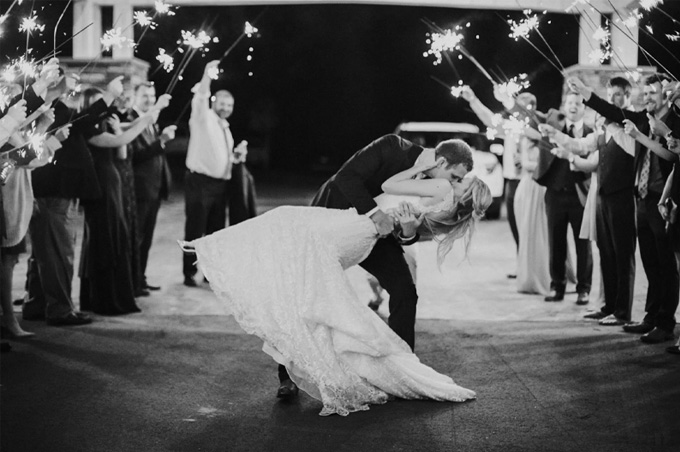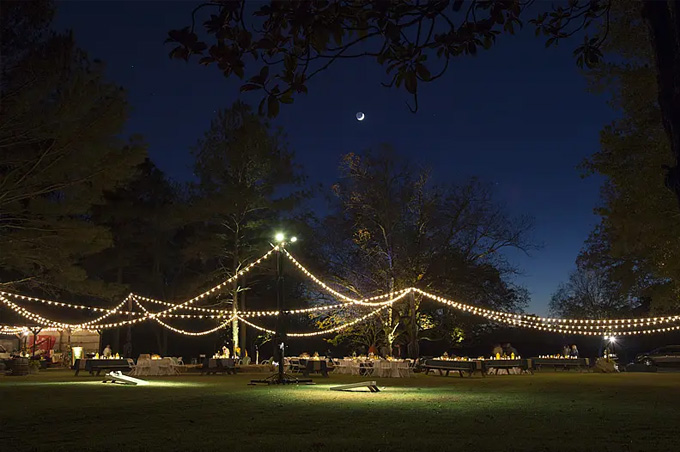 The Perfect Space for All Your Celebrations:
In addition to our outdoor venue, the Carolina Barn offers versatile event spaces that are ideal for rehearsal dinners and other special occasions.
Our indoor venue, the Grand Pine Room, provides a magnificent setting for any event. With its spacious layout and elegant decor, it can accommodate both intimate gatherings and grand celebrations.
The room features high ceilings adorned with stunning chandeliers, creating a magical atmosphere that will leave a lasting impression on your guests.
Whether you choose an indoor or outdoor venue or both. With our attention to detail and commitment to creating unforgettable experiences, the Carolina Barn is the perfect choice for all your special occasions.
Request a Tour of The Carolina Barn
Request a Tour of
The Carolina Barn
Meet with our Event Specialists
Our event specialists will help you plan your special day and answer any questions you may have.
Save The Date & Start Planning
Have questions? Check out our FAQ page for more information. Read more…