Our Vibrant History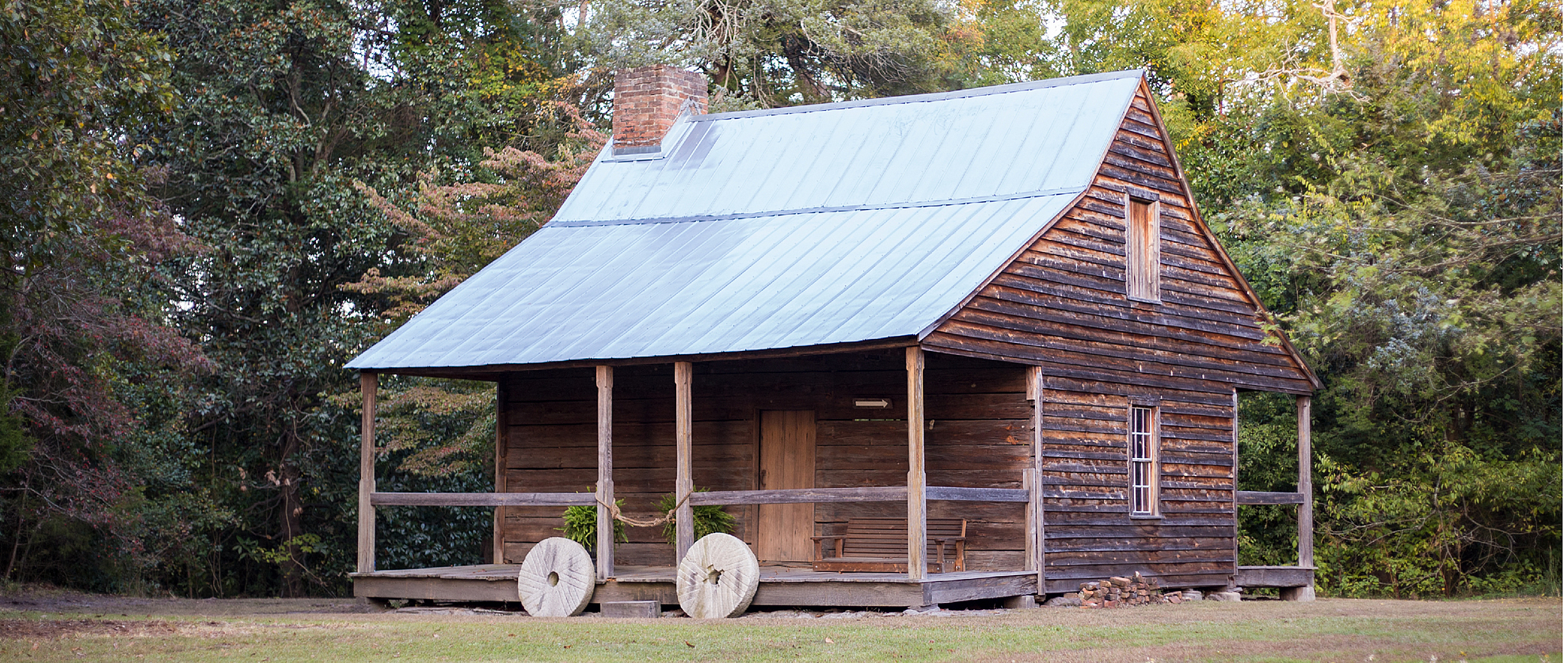 McCormick Farms
Year After Year Generation After Generation
In 1791, John McCormick emigrated from his native Scotland and began his journey to America. He first landed in Charleston, South Carolina, and after a short stay, traveled to visit family friends in Manchester, North Carolina. There he met and married Mary McDonald and they settled among the area's large Scots population.
They purchased land, along with a home and grist mill, lying just south of the Lower Little River. Unfortunately, the home burned and in the 1820s they built a timber frame home that incorporated the undamaged chimney of the original.
They named their home the "Sand Hills" and created the legacy now known as McCormick Farms.
Today, no longer used as a home, the Sand Hills remains, quietly overlooking Bull Run and Store Creeks; apart of the historic charm of The Grove at McCormick Farms.
For the generations to come, it will be a gentle reminder of the great heritage handed down from their Scottish ancestors. McCormick Farms is still family owned and operated, as it has been for more than 220 years. Now in its ninth generation, the family remains committed to farming and timber. Every activity on the Farm remains rooted in the family's passion for their cherished land.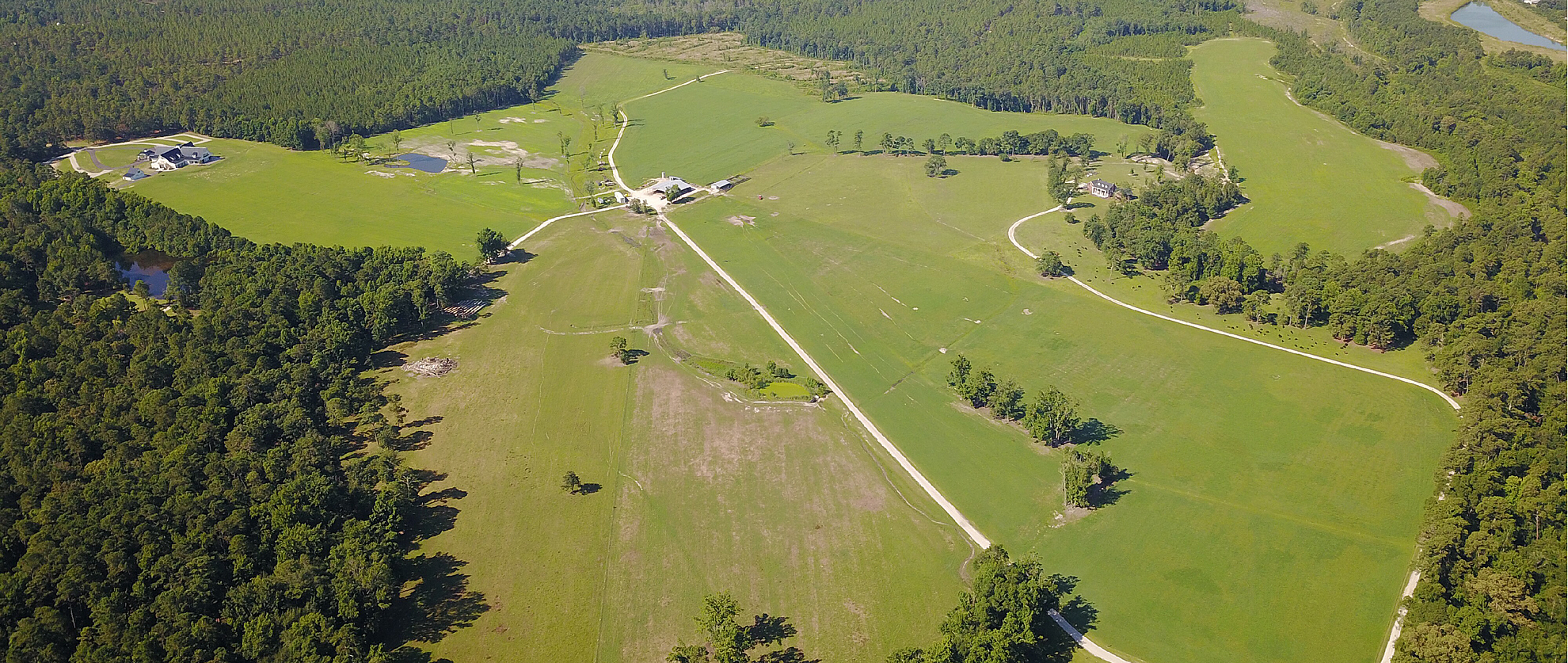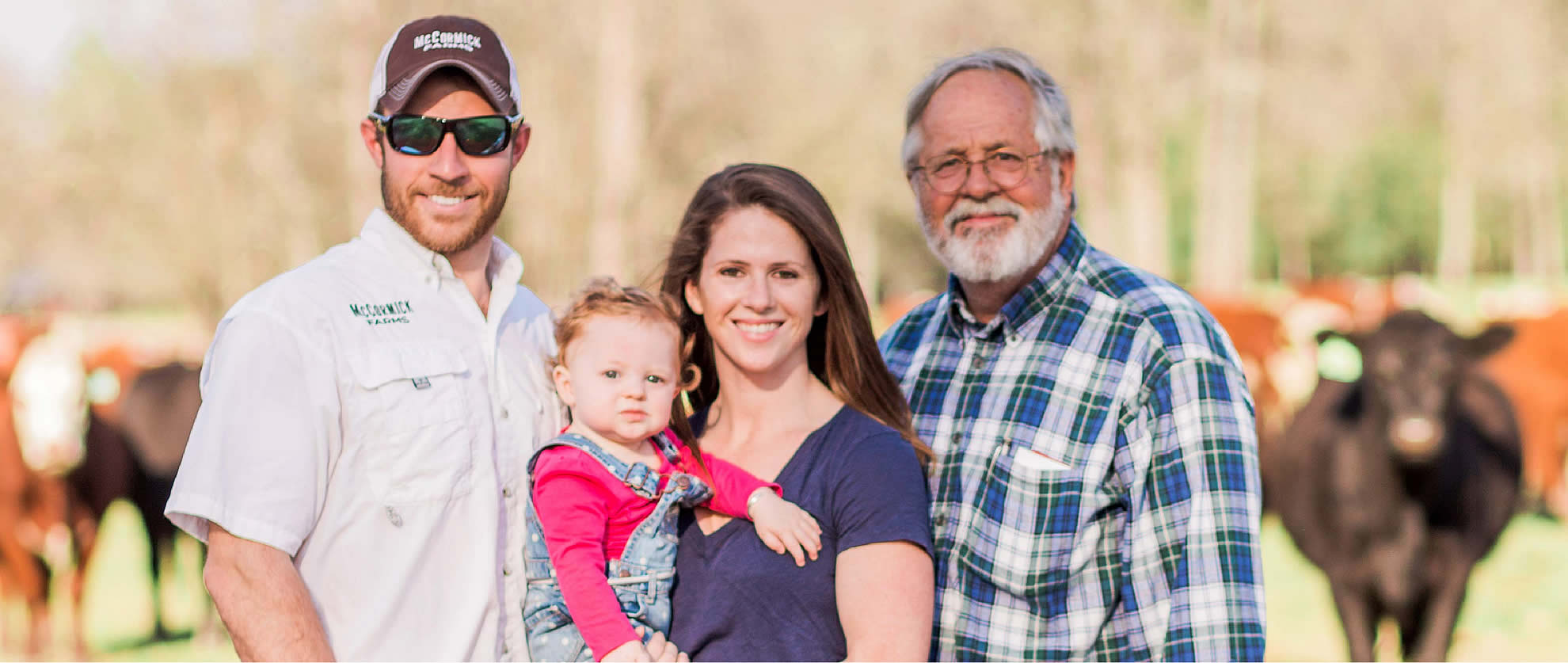 Currently, Tom and Lou Brooks, their daughter, Alex, and her husband, Bruce Hammill, live and work at McCormick Farms.
Tom Brooks, President of McCormick Farms, a member of the seventh generation of the McCormick family, Alex Hammill, the eighth, and the Hammill's young daughters, the ninth.
A large part of the Farm is suitable for events, and we offer beautiful facilities and natural spaces– including The Carolina Barn and The Grove – ideal for everything from formal weddings to intimate gatherings, casual affairs and many other events, large or small.
A deeply rooted, multi-generational heritage that has been around almost as long as the Tarheel state itself. McCormick Farms continues to stand as a distinct symbol of the Sandhills region. - Kenneth Smith