The Grand Pine Room
Indoor Venue: Grand Pine Room – Rugged Elegance
Step into a world of captivating beauty and rustic charm at The Carolina Barn, where our indoor venue, the Grand Pine Room, awaits you and your guests. From the moment you walk through our doors, you'll be transported to a realm of elegance and enchantment.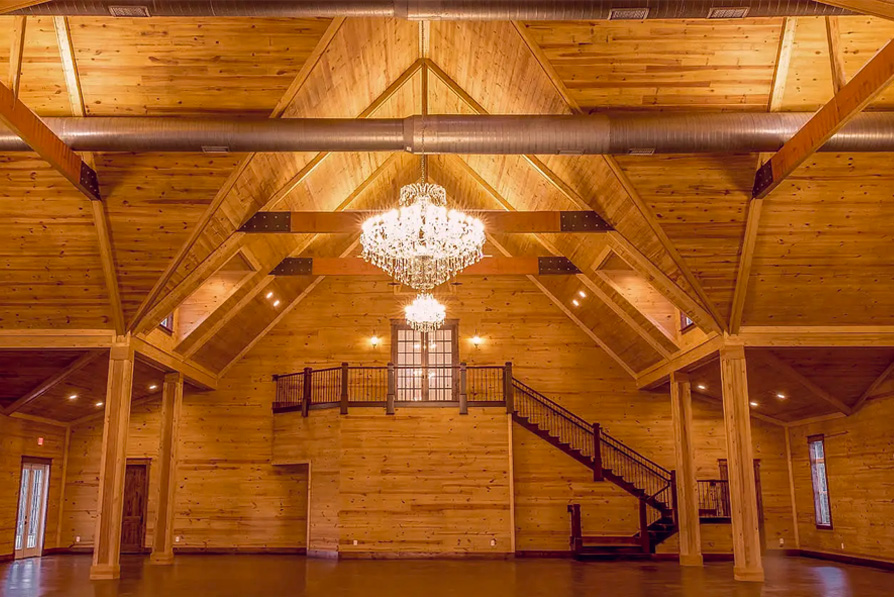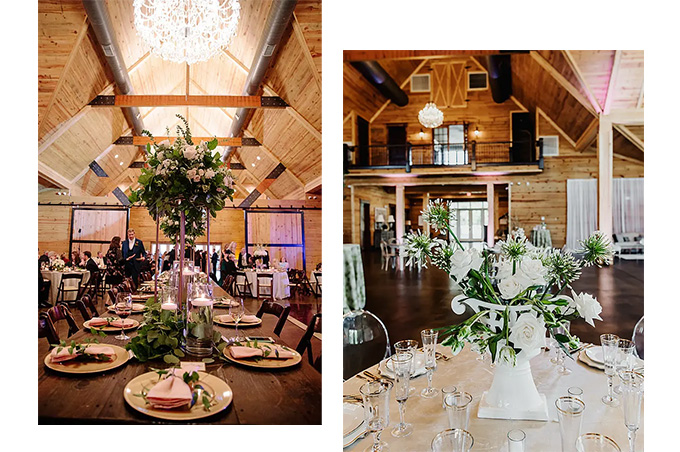 Awe-Inspiring Beauty: Shimmering Chandeliers and Natural Warmth
The Grand Pine Room is a remarkable masterpiece, with majestic pine ceilings stretching an impressive 38 feet high. As you gaze upward, you'll be captivated by the shimmering crystal chandeliers that bathe the space in a gentle, radiant glow. The exposed pine beams that cross above infuse the room with a delightful touch of natural warmth, enhancing its overall ambiance.
As your eyes wander upward, they'll be greeted by the sight of shimmering crystal chandeliers casting a soft glow over the space. Exposed pine beams crisscross above, adding a touch of natural warmth to the room's ambiance.
Looking for a more intimate space for your wedding. Our Magnolia Room is a private, versatile space designed for small parties, corporate meetings, rehearsal dinners, cocktail hour, and more.
Event Spaces: Refined Beauty and Spacious Elegance
This elegant space within our rustic barn wedding venue near you is more than just a room – it's a sanctuary of refined beauty. With a size of 6,569 square feet, the Grand Pine Room offers ample space to accommodate approximately 350 guests, making it ideal for every aspect of your wedding day.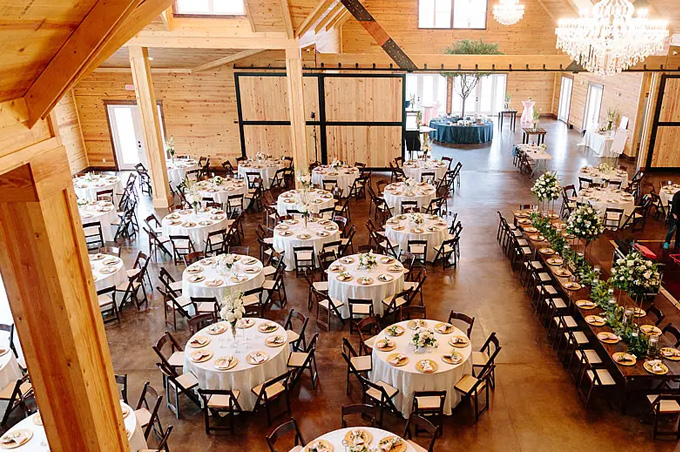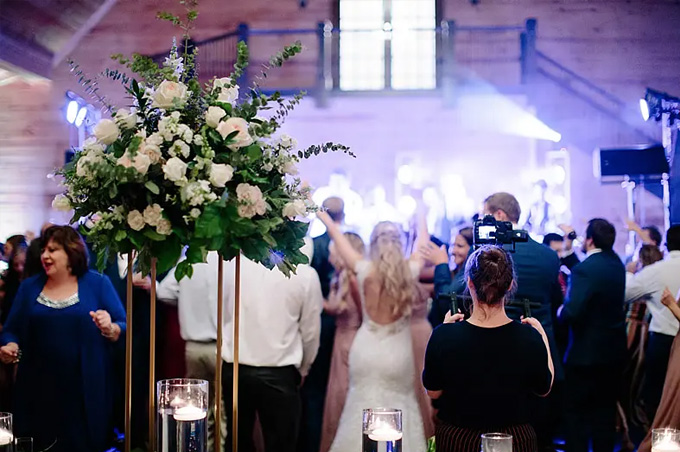 Unforgettable Moments:
Imagine the delight of your loved ones as they gather for a cocktail hour, sipping on drinks and mingling amidst the grandeur of the Grand Pine Room. The atmosphere is electric, filled with anticipation and excitement as they await the main event – the ceremony.
As you make your grand entrance, the room transforms into a breathtaking backdrop for your exchange of vows. The high ceilings create a sense of openness and grandeur, while the exposed pine beams add a touch of rustic charm. The elegant ballroom sets the stage for a ceremony that is both magical and deeply meaningful.
Refined Beauty and Spacious Elegance
And when the time comes to celebrate your union, the Grand Pine Room seamlessly transitions into a dazzling space for your reception. Whether bathed in the warm glow of the sun or illuminated by the soft radiance of evening lights, the room exudes an undeniable allure that leaves a lasting impression on all who enter.
At the Carolina Barn, we understand that your wedding day is a once-in-a-lifetime event, and we're here to make it truly unforgettable. Our indoor venue, the Grand Pine Room, is a testament to rugged elegance, combining the beauty of nature with the sophistication of a grand ballroom.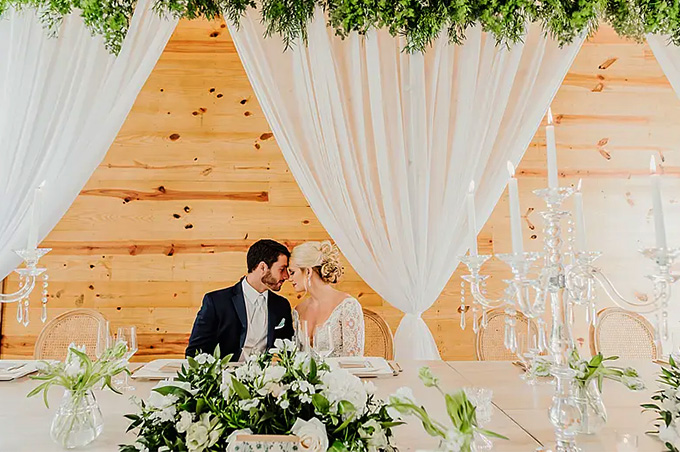 Book your special day with us, and let the Grand Pine Room at The Carolina Barn be the stage where your love story unfolds. Together, we'll create a celebration that will be etched in the hearts of your guests for years to come.
Request a Tour of The Carolina Barn
Request a Tour of
The Carolina Barn
Meet with our Event Specialists
Our event specialists will help you plan your special day and answer any questions you may have.
Save The Date & Start Planning
Have questions? Check out our FAQ page for more information. Read more…